According to research firm Gartner, global tablet sales will hit almost 20 million for this year, buoyed by strong sales of the Apple iPad.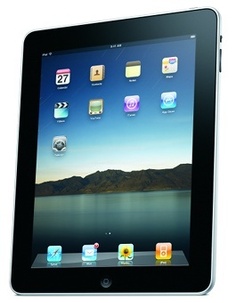 Forecasting into the future, the group says sales will explode to 54.8 million units in 2011 and eventually 208 million units by 2014.
For 2010, North American consumers will purchase 61 percent of the 19.5 million expected tablet sales but by 2013 that number will fall to 43 percent.
Tablets are described as "slate" touch-screen devices running a mobile operating system such as WebOS, iOS, Android or Meego.
Apple has sold an estimated 8.5 million iPads this year.
Gartner also noted that netbooks will be cannibalized as tablets begin selling for under $300 in the next couple of years.